0
How to Create & Edit a Public Page (Mobile)
Overview
Use the Public Page to invite other contacts to your Group Chat, and share all of your basic Group Chat info with your entire community. All you have to do is copy your Public Page Link and share it with all who want to join.
---
How to Create & Edit a Public Page on Mobile
Tap on the the group chat
Tap on the Info tab
Tap on Edit
Tap on Edit Chat from the drop down menu
From editing mode, you can make changes to the following;
Chat Name
Group Photo
Cover Photo (for dimensions click here)
Adjust your posting Permission settings and requirements to join the group chat
From this page, you can do the following:
Allow a Public Page for the Group Chat or turn it off
Change the URL Address to the group chat
Adjust who can join the group: anyone, invite only, or request to join (request to join creates a button on the public page)
Add Membership Request Questions
5. Adjust permissions to Automatically Approve: Contacts of Admins or Members of Chats
6. Adjust Visible Content on the public page to Members Only, Everyone, or No (the information isn't shown on the public page)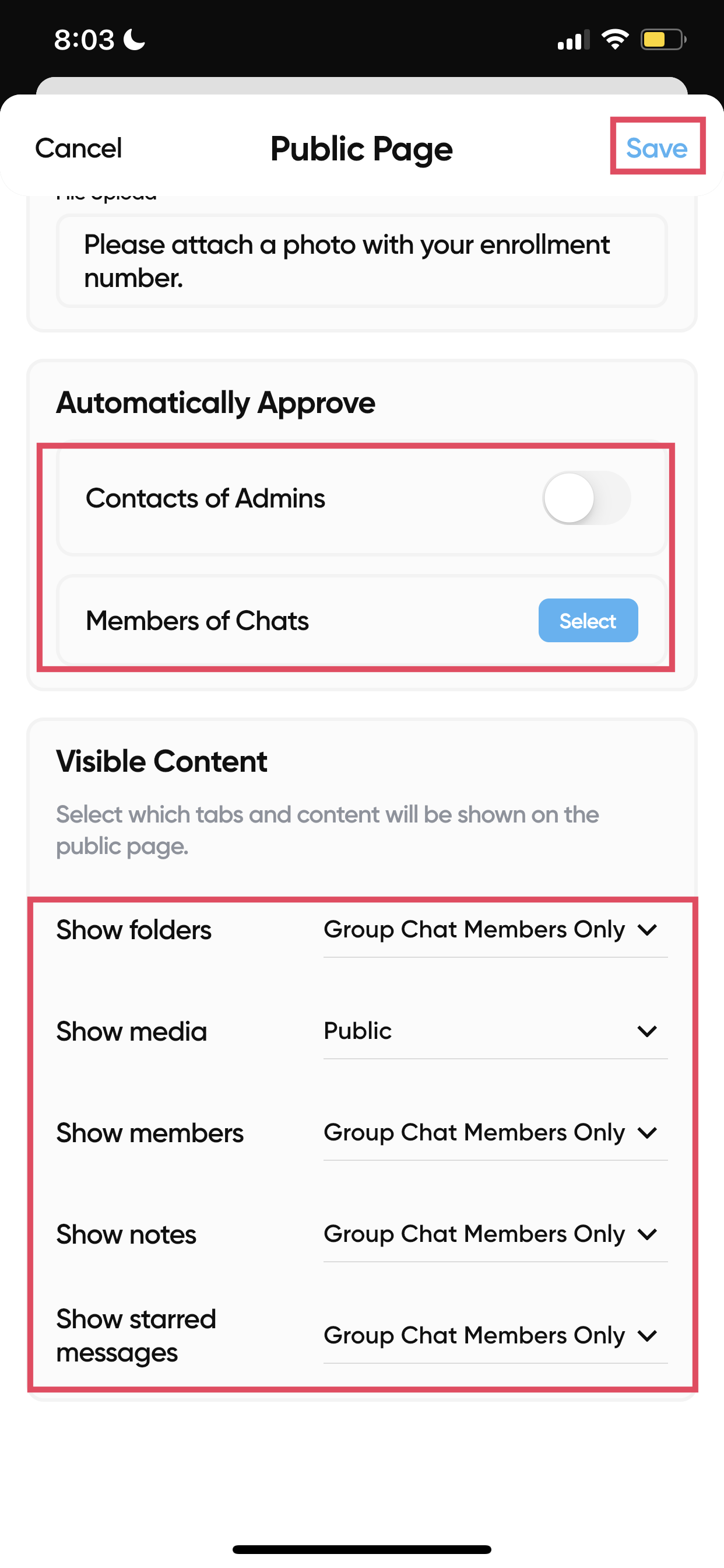 Tap Save to update any changes made to the public page
---
How to Find the Link to Share the Group Chat on Mobile
Under the Info tab, tap on Invite to Group Chat or tap on Copy Link to create a chat invite link that you can share outside of Shout
To copy anytime in the future, select Click to Copy
You can also click on Copy Link to share the link to the Public Page of the group chat
Was this article helpful?
Follow