0

How to Send a Bot to a List (Mobile)
Tap on the icon of a person in a circle
Tap on Lists
Tap on the . . . next to the list you would like to send a bot to
You will be directed to the web browser of your mobile device to finish setting up the bot.
To send a drip campaign instead of a bot, tap on Run Drip.
Select which bot to send
Select which question to start the bot on (optional)
Select which Service to send the bot through
Start the bot immediately or schedule a time to start the bot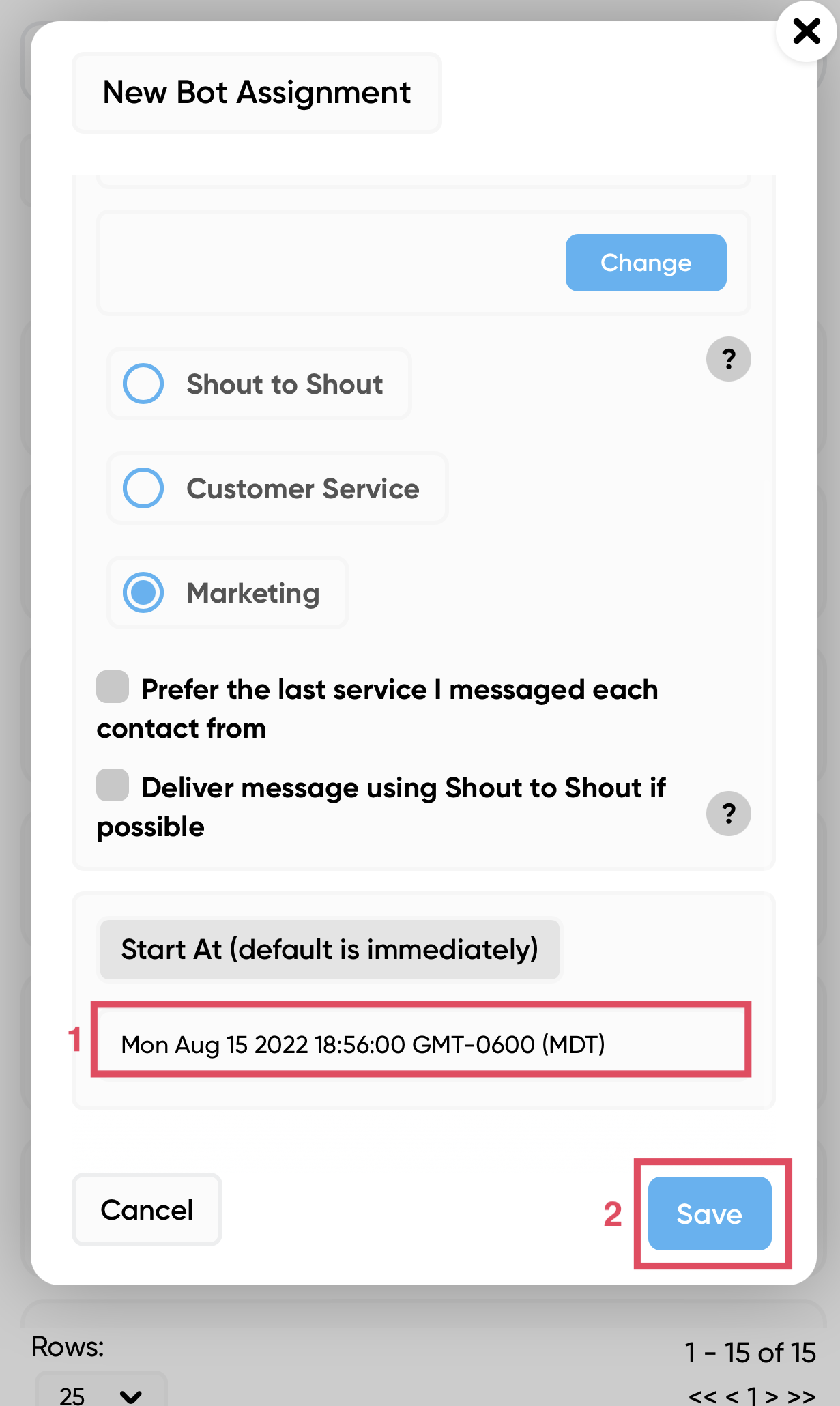 You will receive a message saying you successfully started the bot
Was this article helpful?
Follow