0
How to Create Scheduled Messages (Mobile)
Overview
Save time and stay on top of customer or team communication by scheduling messages in advance.
---
How to Schedule a Message
1. Tap on the + sign in the bottom navigation
2. Select New Message or New Broadcast
3. Click on the + sign and Select a Service: Shout to Shout, Customer Service, or Marketing.
You may not be able to select Shout to Shout if the recipient doesn't have a Shout account.
You must have a Customer Service or Marketing Plan to send out text messages.
4. Type your Message
5. Tap the Clock in the message composer
6. Select the time
7. Tap Set Time
8. Tap the red arrow and the message will be sent at the designated time.
The Clock Icon is now green, meaning the message time has been scheduled.
After the message has been scheduled, the screen will say, "Successfully Scheduled Message." This text will only appear briefly.
---
View and Manage Scheduled Messages
1. Tap Scheduled on the the main home screen
2. Sort by individual, list, or recurring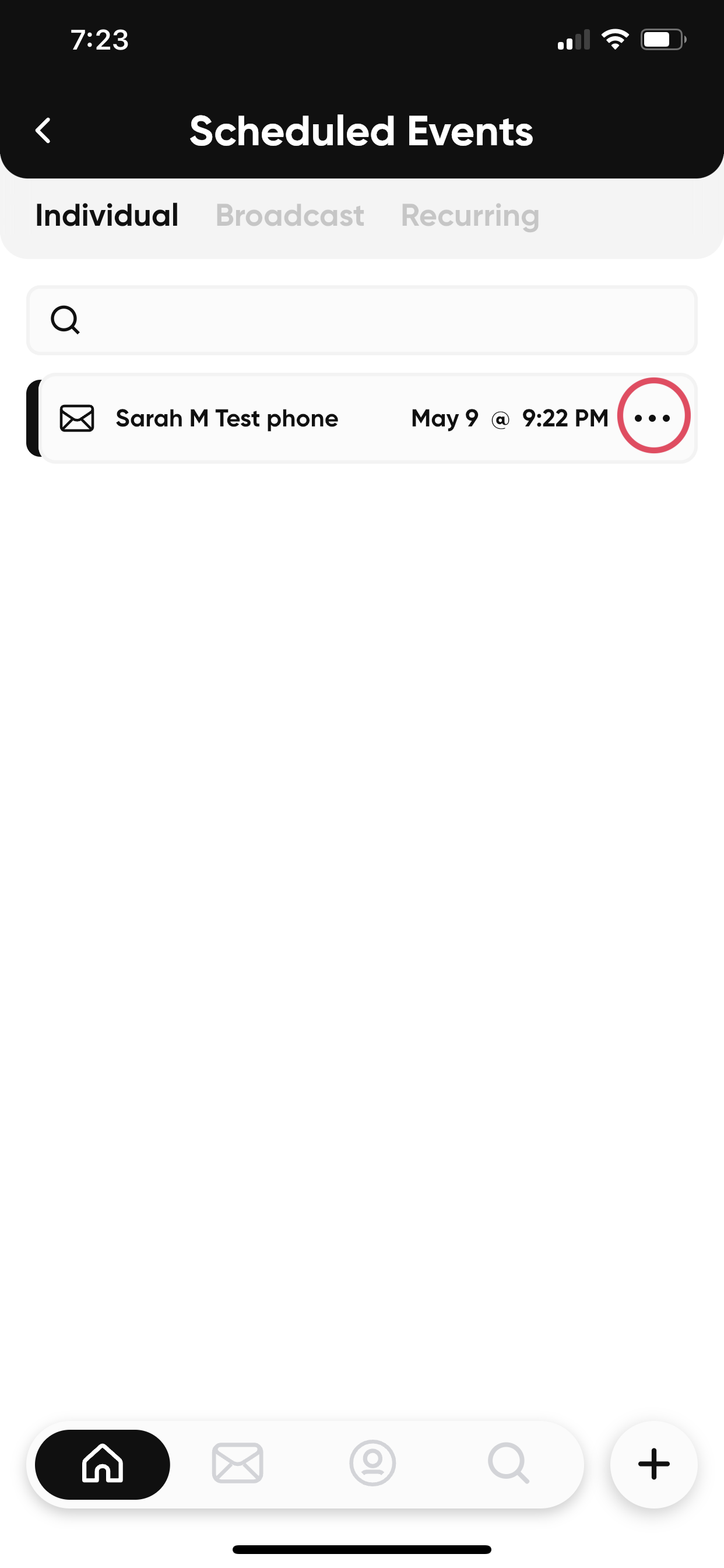 3. Tap ••• to view, send now, or delete
You can not edit a message once it's been scheduled.
---
Recurring Events
You can view recurring events in the mobile app, but they must be created on your desktop or tablet.
To learn more about recurring events, go here.
Was this article helpful?
Follow