0
How to Use the Inbox (Mobile)

Overview
Shout's multi-channel inbox allows you to view all incoming messages and active conversations in one place. This means all your messages from texts, Facebook Messenger, and Shout-to-Shout (S2S) come directly to your Shout inbox.
To learn how to connect your inbox to your Facebook page, go here.
---
Managing Conversations
From the inbox you can:
View messages by channel

Sort by open and closed conversations

Search conversations by contact name

Filter conversations

Tap the envelope to sort unread messages – white shows all messages
A black envelope shows all unread messages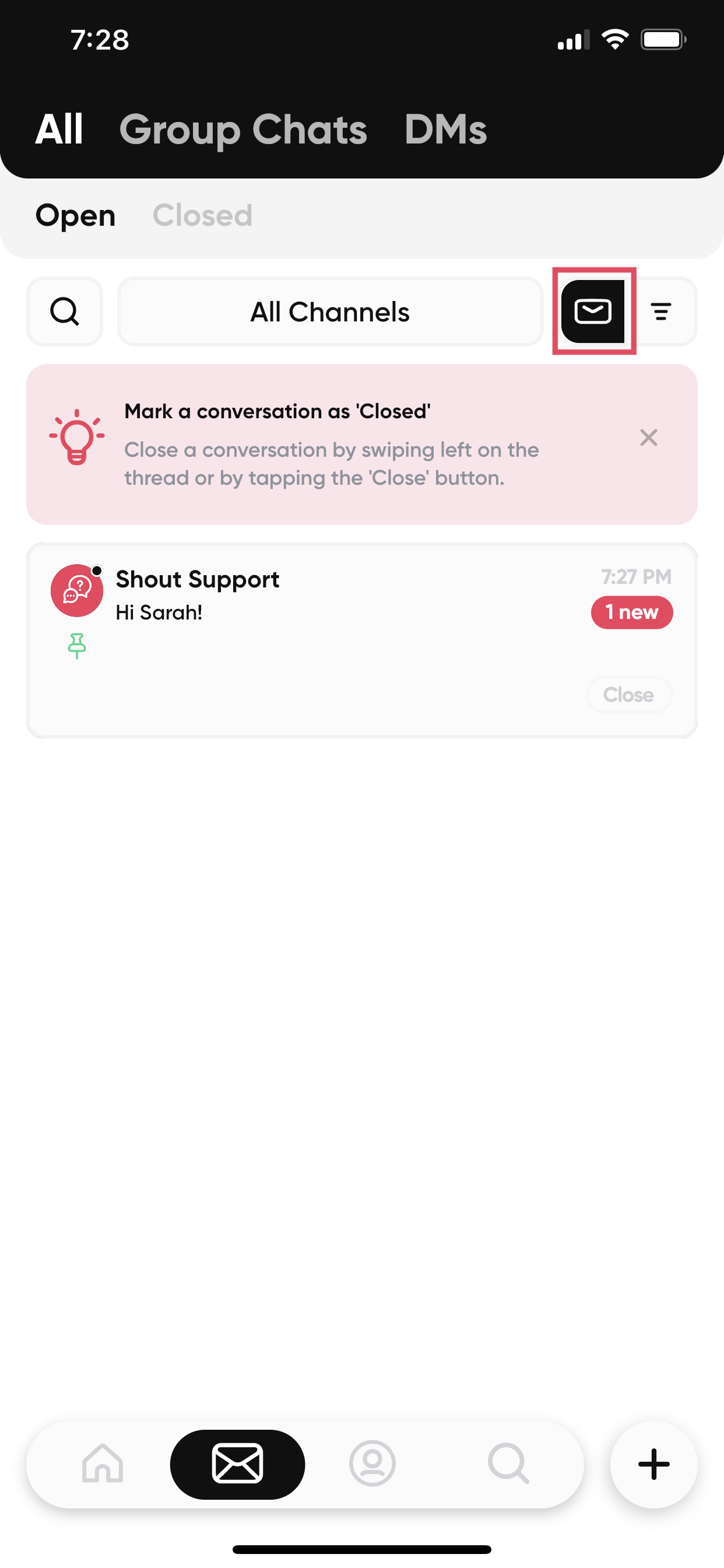 Tap the filter button to sort by topic, list, tag, hide bots in progress, or hide muted conversations
Inbox Filters - Make sure to click Save after making any changes
Tap a conversation to open the conversation thread and send a message

Swipe left to mark a conversation unread, or close a conversation
Swipe right to pin a thread or mute a conversation with a contact
Channels organize incoming messages. To learn more editing and assigning contacts to channels, go here.
Was this article helpful?
Follow