1
What is Group Chat?
Overview
Group Chat allows you to communicate and connect with your entire team in one location!
Add a description to inform everyone of the purpose of the group chat.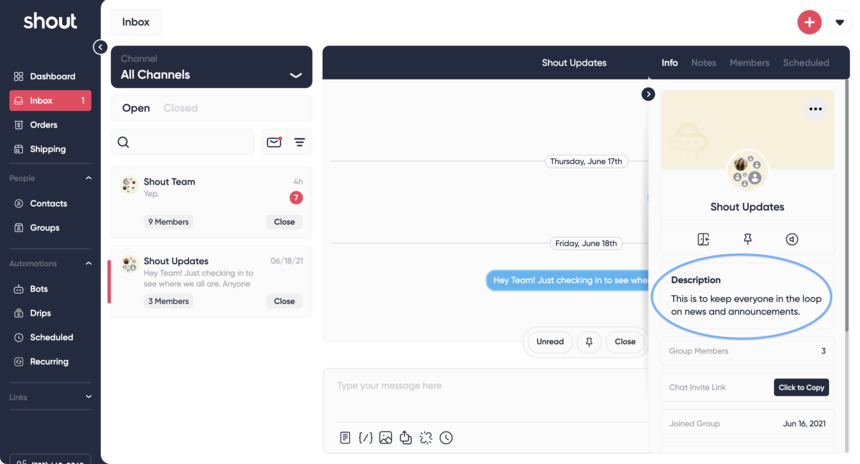 Invite members to join by sharing a group chat link, or add members manually from your existing contacts. Learn more here.
You can allow all members the ability to post in a chat and invite members to join, or you can keep it limited to just the admins of the group chat.
Format your notes with a full text editor that is visible to all group chat members.
---
Check out Abby's Use Case on how she was able to stay out of Facebook jail by using Group Chat, and Kelsey's Use Case on how Shout saved her business!
Was this article helpful?
Follow
1